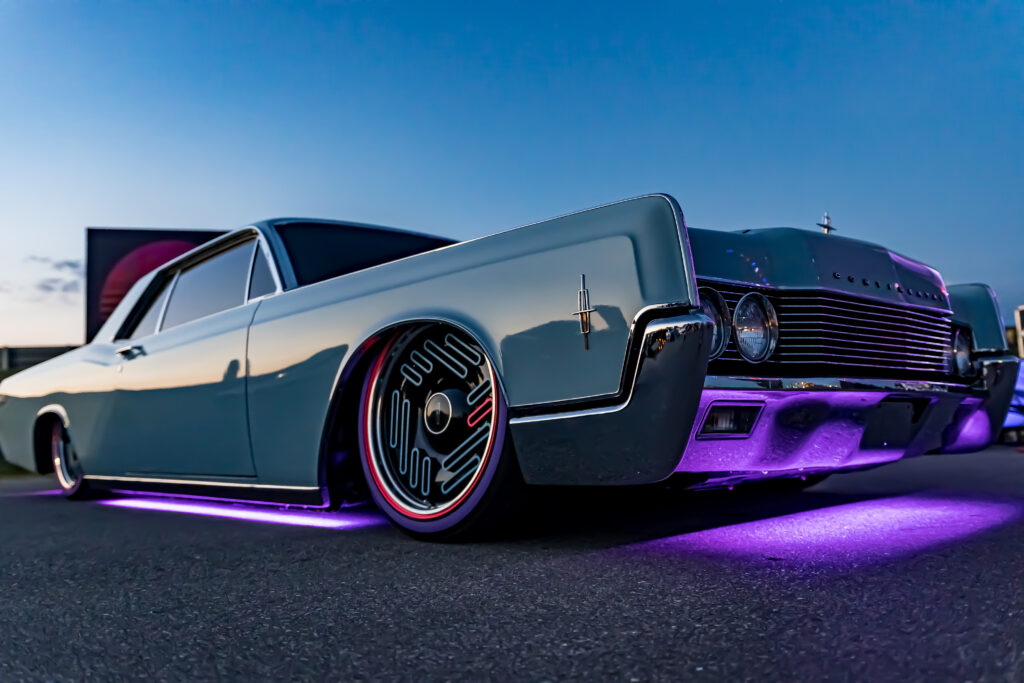 Highlights from this years show
In its 27th year, the 2022 Woodward Dream Cruise attracted thousands of car enthusiasts from around the world to see the Motor City hold up its reputation. Some 40,000 cars from years past made their way along Woodward Ave from Detroit to Pontiac and the excitement could be felt all last week.
Mobsteel and Detroit Steel Wheel Co., and some amazing friends were posted up at the M1 Concourse in Pontiac on both Friday and Saturday for the Woodward Dream Show. We had to honor of celebrating Lincolns 100th birthday by unveiling the Mobsteel Motorcity Vice build, a 1966 two-door Lincoln Continental. We've included some sneak peeks below. If you want to see more, be sure to subscribe to Mobsteel's YouTube channel to see behind the scenes footage of this awesome build.
Thank you to our Detroit Steel Wheel extended family!
Both Mobsteel and Detroit Steel Wheel Co would like to thank everyone who came out to the show. We had friends from all over the country show up with their incredible builds all rolling on Detroit Steel Wheels. All of us truly appreciate the show of support for Detroit Steel Wheel Co. and it just confirms that we have the best customers in the world. Thank you for supporting our brand and for BUYING AMERICAN!
For those of you who didn't make it out to this years event, we encourage you to mark your calendars for next year. Every gearhead should check out the Woodard Dream Cruise and the Woodward Dream Show at least once in their lifetime.
Need a set of Detroit Steel Wheels for next years Dream Cruise? Well, call us at the shop at 810.333.6100 or fill out the contact us form and we can get you squared away.
Now enjoy the eye candy below and as always, LONG LIVE DETROIT!