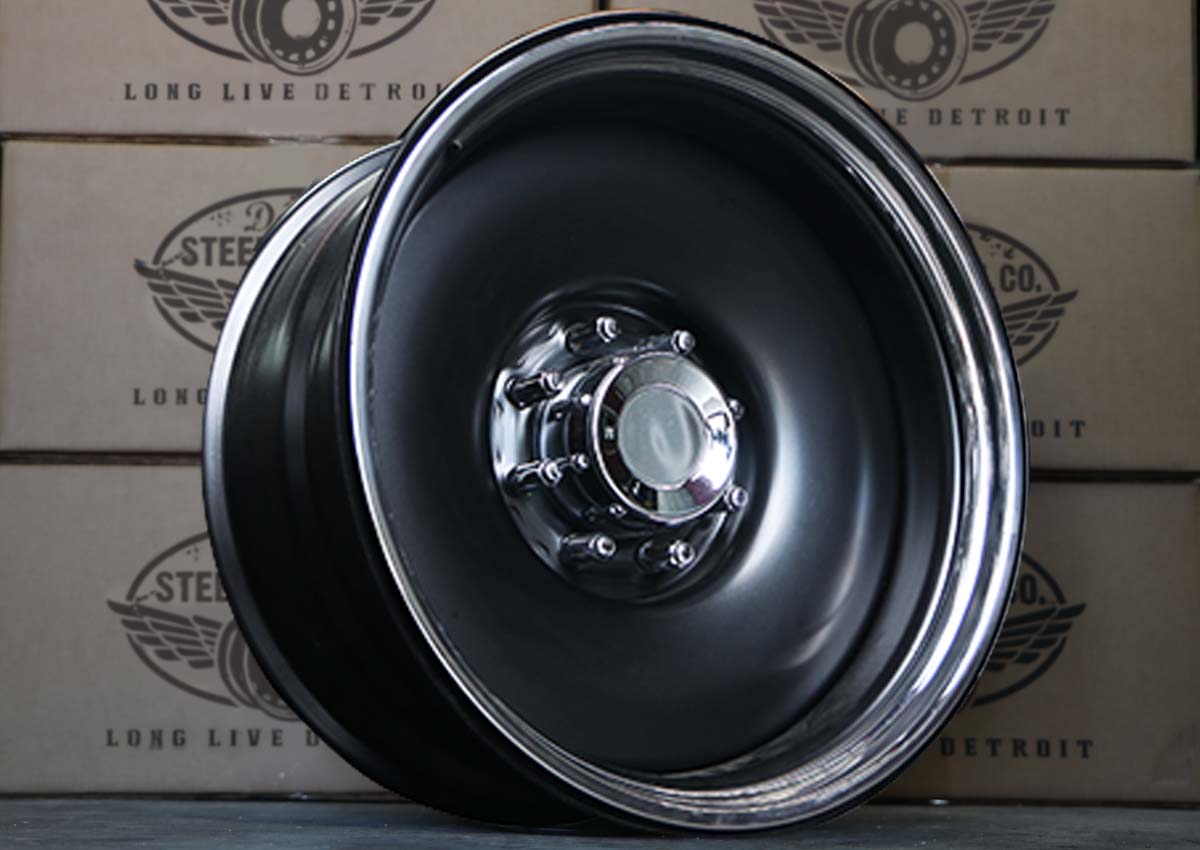 Detroit Steel Wheel Co. D-Town Smoothie wheels are the perfect choice to add that finishing touch to your ride. Built with Steel, these wheels are both strong and stunning.
Available Sizes
18" Diameter: 18x8, 18x9
20" Diameter: 20x8, 20x9, 20x11
22" Diameter: 22x9
Please note: wheel width measurements are from bead-to-bead (where the tire seats to the wheel). All wheels will measure an inch wider from lip-to-lip. For an example: 20x8's- Measure 8" wide from bead-to-bead, but 9" overall in width from lip-to-lip.
Available Lug Patterns
5 Lug Wheels:

5x4.5/5x4.75 (Dual Lug)
5x5 (Single Lug)
5x5/5x5.5 (Dual Lug)

6 Lug Wheels: 6x5.5 (Single Lug)
8 Lug Wheels:
Available Finishes
Raw – Bare Metal
Gloss Black Powder Coat
Low Gloss Black (Satin) Powder Coat
Gloss White Powder Coat
Low Gloss White Powder Coat
Metallic Silver Powder Coat
Available Offsets/Backspacing
18x8: 3.50" – 4.75"
18x9: 3.50" – 5.75"
20x8: 3.50" – 4.75"
20x9: 3.50" – 5.75"
20x11: 3.50" – 7.50"
22x9: 3.0", 3.5", 4.0", and 4.5"