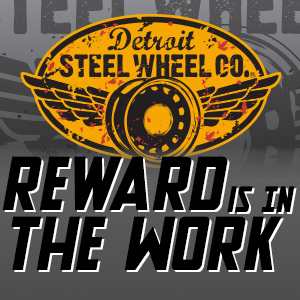 Reward is in the Work – Top Fuel Garage (1955 Chevy Sedan)
Meet Phyllis, @topfuelgaragehp 's latest build to rock a set of DTown Smoothies from @detroitsteelwheelco.
Mike met the Top Fuel Garage crew at SEMA 2019 and was so blown away by Bettie Mae (owned by @ace_ballistic ). He knew he'd found the right team to take on a build that meant a lot to him. Phyllis is a tribute to Mike's mom; a mother of 5, who made sure Mike and his family would live a good life. Phyllis is set to debut at SEMA 2020. It's a dream that's coming full circle and we couldn't be happier to be a small part of it.