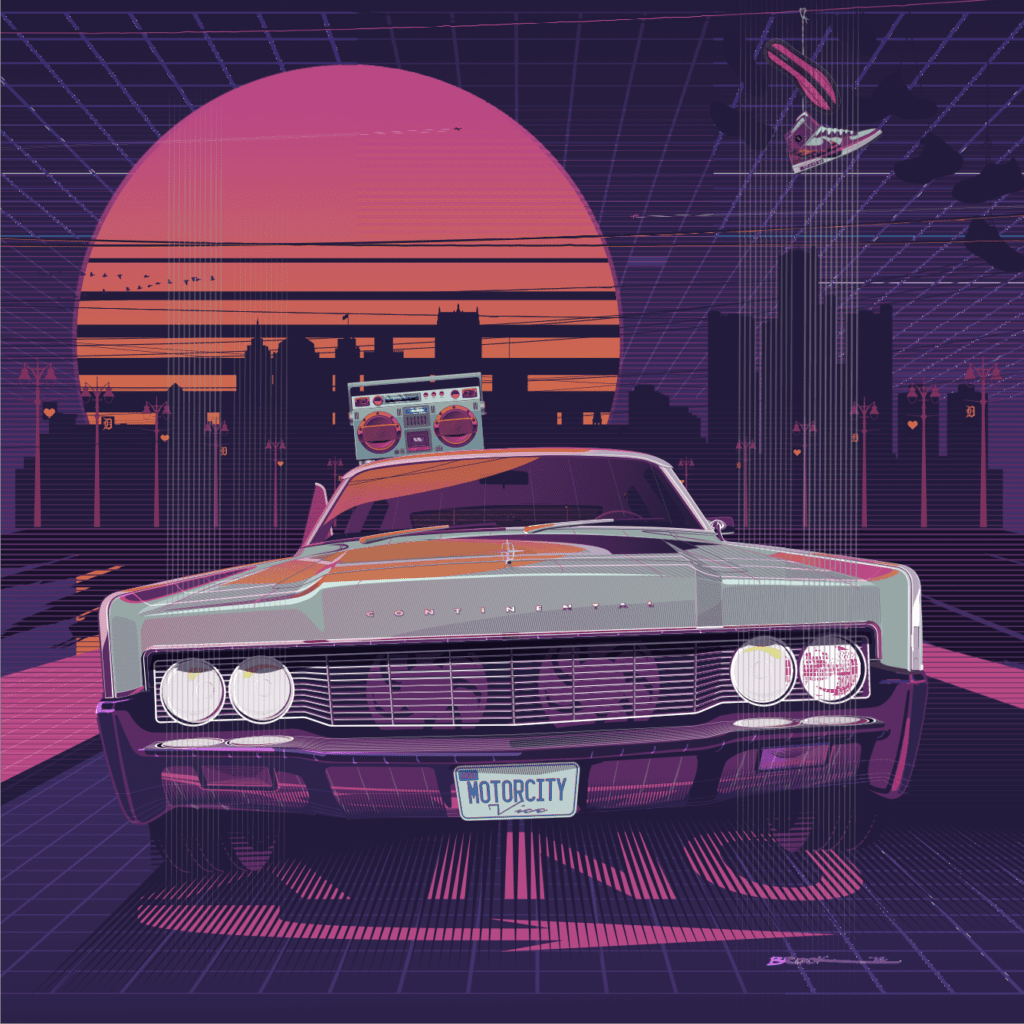 Coming Up: Middlecott Sketchbattle 2023
Sketchbattle is back, this year at Newlab Detroit on September 14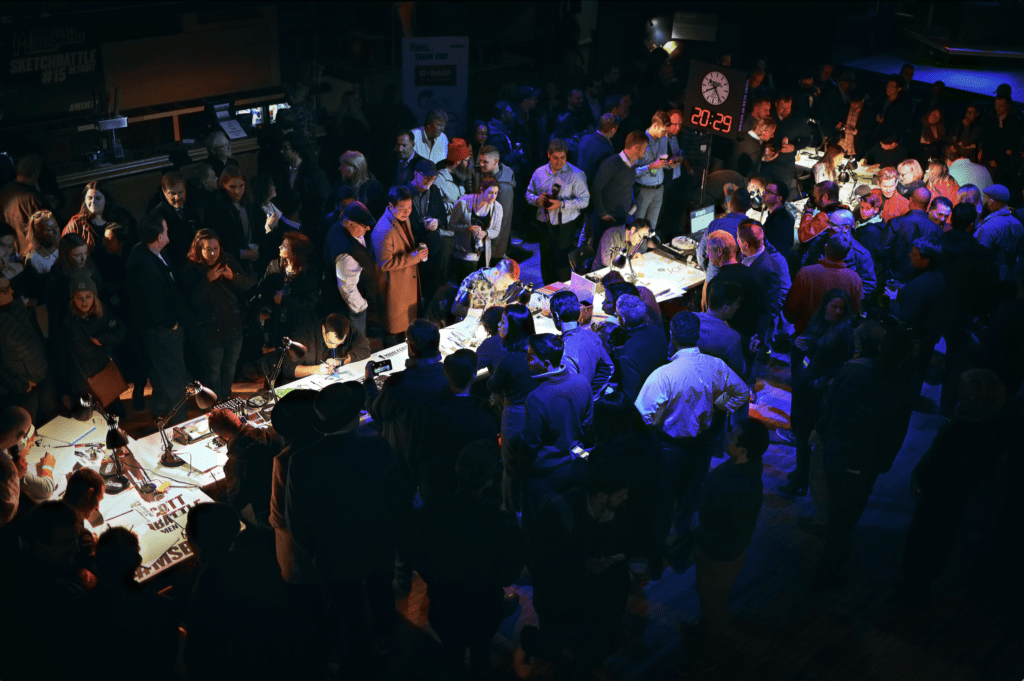 It's been a minute since Sketchbattle was held in Detroit, what with Covid-19 restrictions and the switch up from a winter NAIAS to fall. But here we are, currently a week out from this years fight club of design. Has a nice ring to it, doesn't it? Our friends Brook and Judith Banham bring it all with this design based competition, vetting 20 competitors to pump out a completely original concept in 3 – 30 minute elimination rounds. The winner gets some nice swag, and major street cred within our Detroit Design community.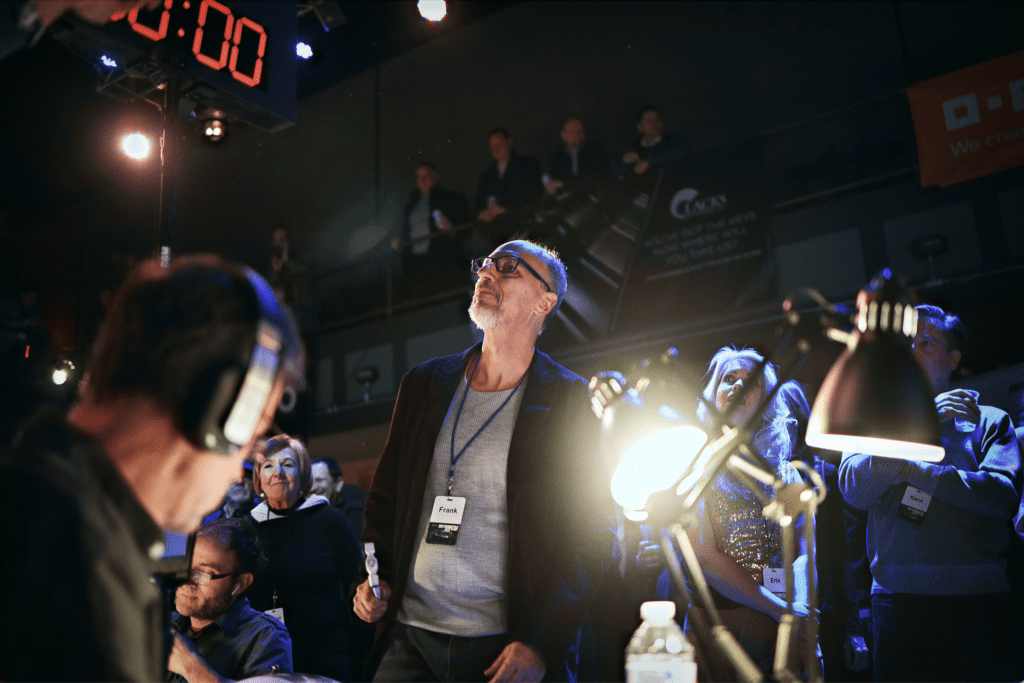 This ain't their first Rodeo, 2023 Sketchbattle marks #21 for the Middlecott Design team. As always we are honored to be a part of it. We will have our Mobsteel Motorcity Vice Coupe with Brooks 8×8′ split mural as its epic back drop, a mural that helped bring to life our Kicker Boombox and Shoe display in the trunk. I mean, MCV is dripping Brook, Adam, and Steves vision in vapor-wave, check it out on our YouTube series here.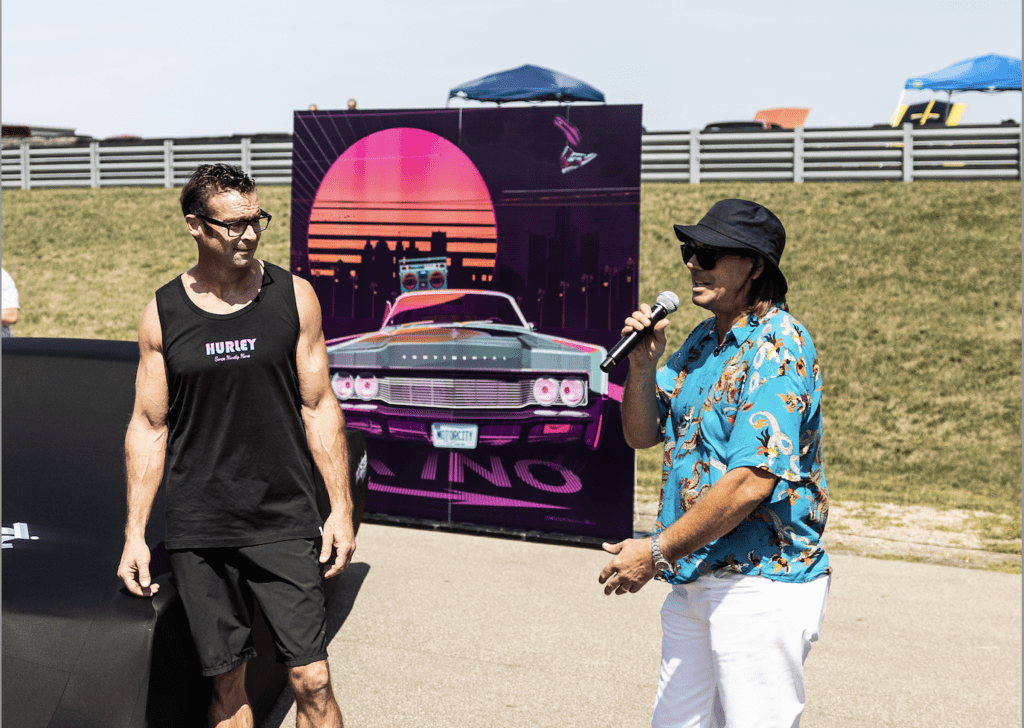 Brook pictured with Adam and his MCV mural at Woodward Dream Show 2022
If you're into all aspects of automotive, and have a flair for some funky vibes, this is the event for you. Get your tickets here and join us on September 14 for Middlecott Sketchbattle #21. Party starts at 6pm and goes until 11pm, 2050 15th St, Detroit, MI Detroit, MI 48216.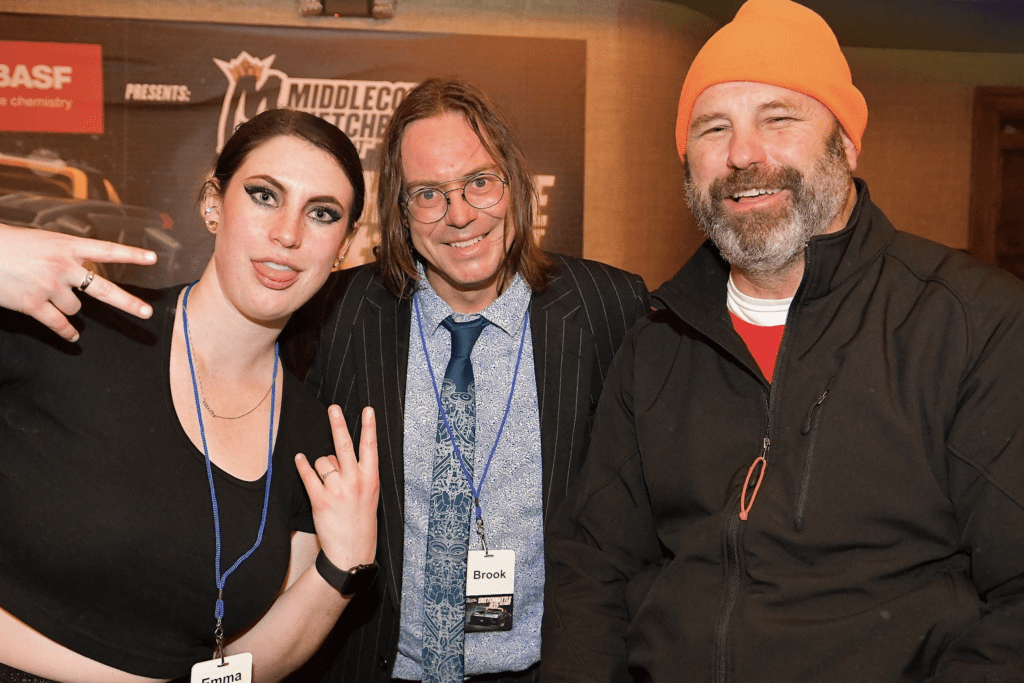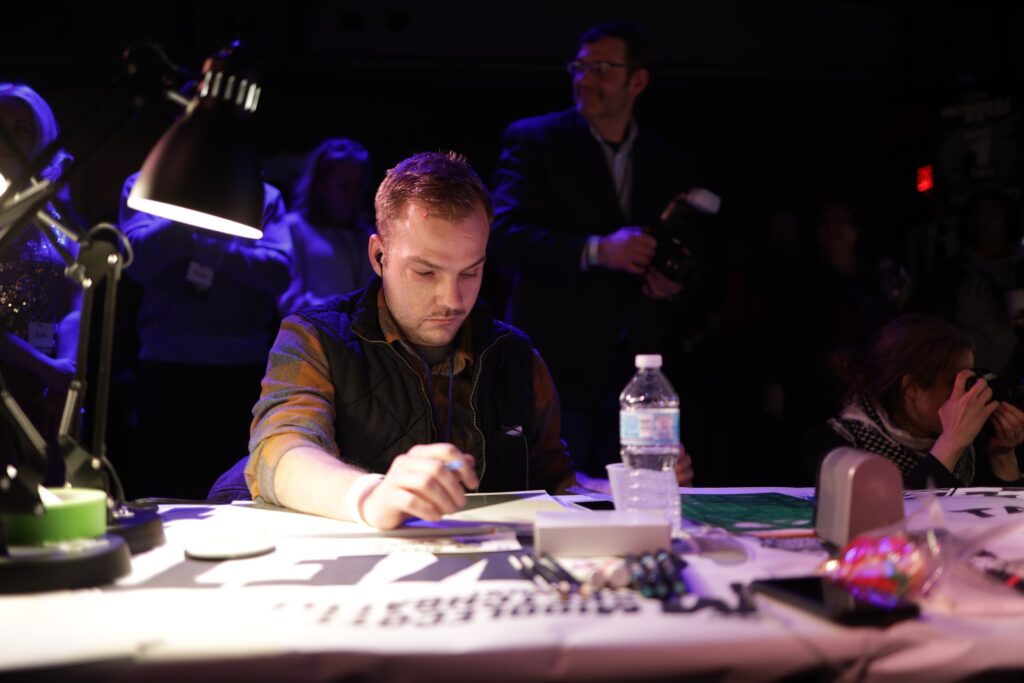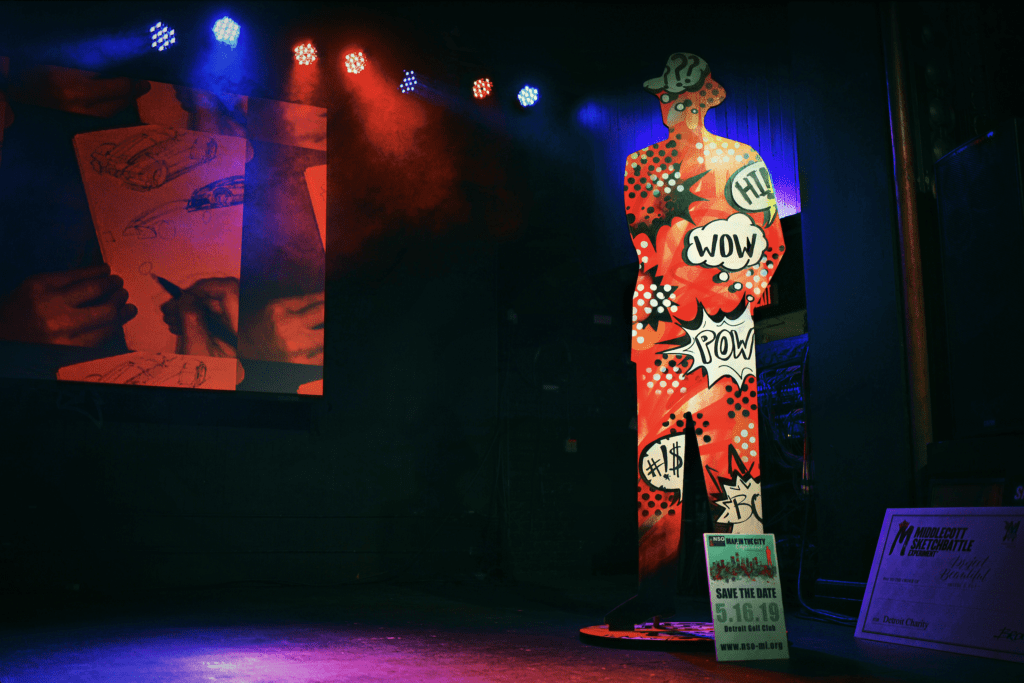 Be sure to check out Detroit Steel Wheel and Mobsteel YouTube channels for more content covering customers rides, and shows!