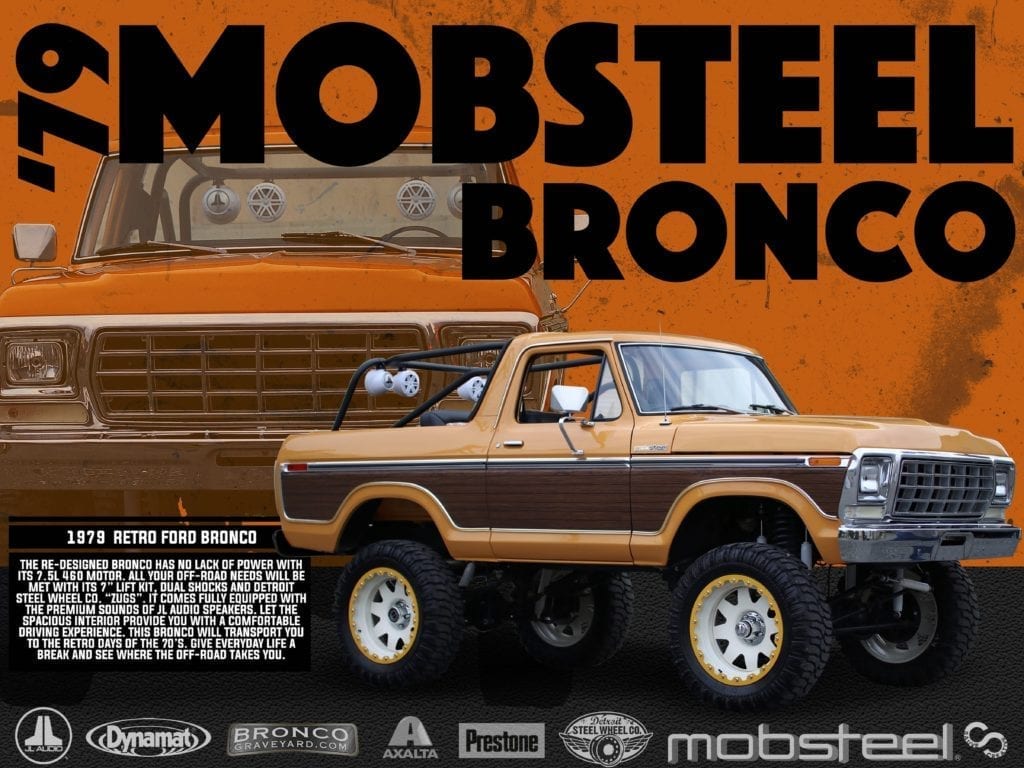 Mobsteel and Detroit Steel Wheel Co. are bringing a fan favorite to SEMA 2018!
The 1979 Retro Ford Bronco will be at Prestone booth #60009 in the Silver Lot! The booth will also feature the Prestone Trailer Guys '49 GMC Shop Truck on Detroit Steel Wheels DELRAYS, Weaver Customs '41 Ford Model A on AMBASSADORS, '57 Belair on DTOWN smoothies, '41 Dodge Power Wagon on MACKS, and Stoner Speed Shop's '56 Chevy Carryall on JOHN R's.
Follow along on our Facebook, Instagram, and YouTube pages to see full coverage of the show.